CENQOLEW – The Dog Salmon return to Earth (Sept)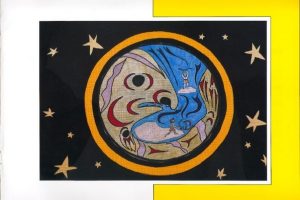 EMCS would like to acknowledge the Coast Salish Territory, specifically we would like to acknowledge T'Sou-ke Nation, who have been gracious enough to share the beautiful land on which EMCS is built. We would also like to acknowledge Scia'new Nation, Nuu-chah-nulth: Pacheedaht Nation, and Métis Nation whom EMCS and District 62 work closely with.
 Today
NO SCHOOL MONDAY, SEPT 27TH– Just a reminder that this is a Pro D Day and school is not in session.
INTERNATIONAL STUDENTS: Mandatory meeting at lunch in the Library for all International Students who are on the GRAD PROGRAM on Tuesday, Sept. 28th.
JOIN EMCS IN RAISING FUNDS FOR THE GORD DOWNIE & CHANIE WENJACK FUND:
Donation Collection: Donation envelopes will be distributed to A block teachers Tuesday morning and collected Wednesday afternoon. Online donations can also be directly submitted at https://www.canadahelps.org/s/SRvJ5 or scan the QR code given with the envelope to be taken to our digital team fundraising page.
What does the money go towards?
The fund contributes to reconciliation in Canada by supporting programs and events that serve to bring Indigenous and non-Indigenous peoples and communities together through the creation of educational material, events, as well as youth and artist programs
New and Ongoing Information
The EMCS Wellness Center in Room 1106 is open on Wednesdays.
Nurses will be available from 9:30-12:00pm
Doctors will be available from 12:00-3:30pm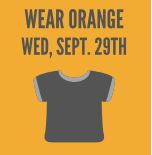 NATIONAL DAY FOR TRUTH & RECONCILIATION AT EMCS: Please click the link for our poster with important information and reconciliation resources. National Day for Truth Reconciliation
SCHOOL WALK FOR WENJACK: EMCS classes are invited to Walk for Wenjack on Wednesday, Sept. 29th to share reflection about the legacy of residential schools and commit to TRC's Callas to Action
VANCOUVER ISLAND UNIVERSITY: Experience VIU virtual event
Saturday, October 2 from 9:00am to 2:00pm
Learn all about becoming a VIU student and chat with representatives from different faculties.
For more details and to register, click HERE.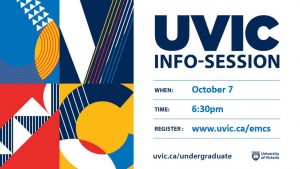 UNIVERSITY OF VICTORIA VIRTUAL INFO SESSION FOR EMCS:
Thursday, October 7 at 6:30pmStephanie Parker, our UVIC recruiter is hosting this virtual information session specifically for EMCS students (and parents/guardians).
You'll learn about programs, admission requirements, the application process, co-op options, university athletics, scholarships, student housing, and more!All EMCS students are welcome to attend.  It will be especially valuable for students in Grades 10 to 12.To register, click HERE.
YEARBOOKS FOR SALE:  Pre-sales of our 2021-22 yearbooks are now available for purchase on School Cash Online for $50. https://sd62.schoolcashonline.com/
SUMMER OF GROWTH: Please see the attached link with a Youth Participant Report on the Summer Garden Work Experience Program. Summer of Growth
PICTURE RETAKE DAY: Monday, October 25th
LOCKERS: Lockers are not automatically assigned, those who would like a locker need to come to the front office to request one. Lockers are the most secure place for storing personal belongings and we encourage students to use them.  We urge students not to share lockers or to give anyone else their lock combination.  Students are not allowed to bring locks from home or to switch lockers.  At the end of the year, any student who has lost or damaged their lock will be charged a $5.00 fee.
STUDENT PARKING PASSES AND VEHICLE REGISTRATION: Please fill out the online form at https://forms-reg.sd62.bc.ca/emcs_driver_reg. Once approved a decal will be sent to you through your classroom teacher.
Wolverines Athletics
VOLLEYBALL PLAYERS: ATHLETIC PACKAGES DUE ASAP (with $50)
GIRLS VOLLEYBALL NEWS:  Monday, Sept 27th Senior Girls DO have a practice 3:30-5:30pm but NO practice Thursday, Sept 30th.
New Prac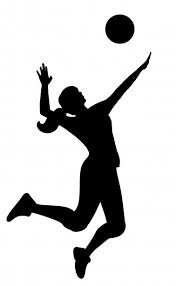 tice Times:
Junior Girls 3:30-5:30pm Tuesday, Wednesday, and 2:15-4:30pm Friday's
Senior Girls 3:30-5:30pm Monday, Thursday, and 2:15-4:00pm Friday's
Senior Girls FIRST game at Mt. Doug on Tuesday, Sept 28th @ 5:30pm
Junior Girls FIRST game at St. Margaret's on Wednesday, Sept 29th @ 3:45pm
Student Opportunities
SOOKE & ELECTORAL AREA PARKS AND RECREATION COMMISSION YOUTH MEMBER VACANCY: Interested youth must receive nomination from Mr. Bobbitt, Edward Milne Community School Principal. The term of office for the youth member is for a one-year period. Nominees should have a genuine interest in recreation and the community and are expected to prepare for and participate in monthly meetings. See here for more information: Seaparc Youth Member Position
YOUTH FOR SOOKE AND NOLAN RIDING INVITE YOU:  For ages 12-18. Mountain Bike Workshop offered for $25 on October 22nd from 9am-2:30pm. See this link for registration information: Pro D Mountain Bike camp
EMCS SOCIETY AND SOOKE SAILING ASSOCIATION INTRO TO SAILING: For ages 12-18. 
Intro Sailing 1 is offered October 9th, 9am-3pm and Intro to Sailing 2, October 23rd, 9am-3pm.
Intro to Sailing
BC YOUTH PARLIAMENT IS BACK: Applications must be received by the BCYP's registrar by Tuesday, October 26, 2021.   Please contact the Career Centre staff or Leadership teachers for more information!!  Please see the attached link for more information. BC Youth Parliament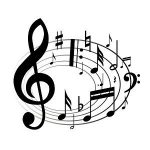 CONCERT BAND has started and we are looking for musicians who would like to participate.  We meet Mondays from 3:20–4:30 and Wednesdays from 7:30–8:30 in the band room.  WELCOME to students who have played before at Journey…international students…those who have played in other schools …please join us and speak with Ms. Bjorklund.
CONCERT BAND EMCS THEATRE TECH TEAM:  Interested in learning how to operate sound, lights and create special effects for EMCS's theatre productions?
Our Tech Team is looking for grade 9 and 10 students who are interested in joining our team. Please see Mrs. McLellan in the theatre to learn more.
ONLINE MENTAL HEALTH COURSE AVAILABLE TO EMCS STUDENTS: Living Life to the Full is a mental health promotion course designed to help you deal with everyday life challenges.
A certified facilitator will guide you and support discussions to help you practice and implement new skills. The course is interactive and you will get to know people from different parts of BC attending the same course. To attend the online course, you just need to have a computer, laptop or tablet with audio and a reliable internet connection. Course material is included for free, and will be accessible in E-Book format.
Session Dates: every Tuesday, starting October 12th, from 4:30pm to 6pm, for 9 weeks.
See your counsellor for the registration link.  Space is limited.  There is usually a fee for this program, but it is currently being offered at no cost.
SUPPORT: Students are encouraged to reach out to classroom teachers frequently for information and support. Students are also assigned a Vice Principal and a Counsellor:
Last names A–K & International Students:
Vice Principal: Mr. Todd Powell – tpowell@sd62.bc.ca
Counsellor: Ms. Sharon Jesson – sjesson@sd62.bc.ca
Last names L-Z
Vice Principal:  Mr. John Mennie – jmennie@sd62.bc.ca
Counsellor: Mr. Allan Phipps – aphipps@sd62.bc.ca
THE CAREER CENTRE is open all day and is happy to assist you with your work experience hours, apprenticeships and resume/application processes. Feel free to book an appointment online at  http://emcs.web.sd62.bc.ca/students/career-centre/book-a-careers-appointment/. We look forward to seeing you.
Post Secondary Planning & Counselling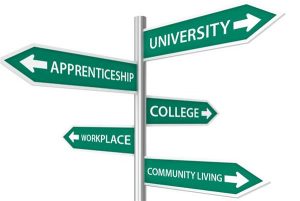 CANADIAN UNIVERSITIES EVENTS (VIRTUAL):  https://cuebc.org/events/
Students interested in learning about post-secondary options at Canadian universities are encouraged to register.  All of the CUE Live Events will feature representatives from participating Canadian universities ready to answer questions, provide information and get connected. Just like individual universities, each live event will look a little bit different! Check out the descriptions on the live event page (link above) to find out more on what to expect. All high school students (Gr. 9 to 12) are welcome to attend. (Registration is required).  Student events will be taking place on the following days and times:
Monday, September 27: 4 pm – 7 pm (PDT)
Tuesday, September 28: 4 pm – 7 pm (PDT)
Wednesday, September 29:  4 pm – 7 pm (PDT)
Saturday, October 2: 10 am – 1 pm (PDT)
Monday, October 4: 4 pm – 7 pm (PDT)
Tuesday, October 5: 4 pm – 7 pm (PDT)
Wednesday, October 6: 4 pm – 7 pm (PDT)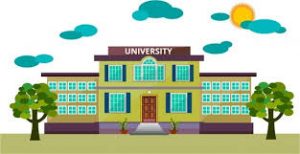 BC POST-SECONDARY VIRTUAL FAIR:  7 days to choose from: October 7 & 19 / November 3, 9 & 18 / December 1 & 7
VIRTUAL FAIR OPEN FROM 9:00 am to 7:00 pm on these dates:
Live presentations from 29 BC post-secondary schools
Learn about schools, programs, entrance requirements, etc.
Connect with institutional reps through text and video chat
Download program information and watch additional video content
Sign up for more info from any institution of interest
Door prizes!
Registration opens September 24 at 9am.  To register visit: www.postsecondarybc.ca
UBC INFORMATION SESSION FOR EMCS STUDENTS:  Wednesday, October 13 from 7:00pm to 8:00pm by Zoom.
All EMCS students and parents/guardians are invited to attend.
You'll learn about both UBC's Vancouver campus and the Okanagan campus, programs, admission requirements, scholarships, student housing, application process, and much more!
Zoom details:   URL to join https://ubc.zoom.us/s/61464554975?pwd=MXMwNnREZXpaVkljK3NnTUxRcWxtdz09
Passcode: 929392
DISCOVER UVIC:  If you're thinking about applying for undergraduate studies at UVic, register for an online Discover UVic event and learn what it really means to be a UVic student.  More than just getting into university, we'll explore the possibilities and what your education can be. You'll hear about UVic's co-op program and why hands-on learning is so important, how you can engage with your surroundings, and how the UVic community can inspire you to succeed.
Events are scheduled in Pacific Time. Registration closes two hours in advance.
OTHER POST-SECONDARY INFO SESSIONS:  For details regarding post-secondary information sessions during the school year, keep an eye on the post-secondary info session section of the EMCS website.  (Counselling Centre top tab, Post-Secondary sub tab). Events will be added to the page as we find out about them.  https://emcs.web.sd62.bc.ca/counselling-centre/post-secondary/post-secondary-info-sessions/
COLLEGE AND UNIVERSITY APPLICATIONS:  Application for most colleges and universities opens in September or October.  Check the websites of schools of interest for this year's dates and deadlines.  For information on post-secondary education, including the application steps, see the post-secondary section of the EMCS website at:  https://emcs.web.sd62.bc.ca/counselling-centre/post-secondary/post-secondary-career-information/
IMPORTANT INFORMATION ABOUT CAMOSUN COLLEGE:  Application for Camosun programs opened September 15.  Several Camosun programs are filled on a first come, first served basis so it is important to apply as soon as possible.
NEED HELP WITH POST-SECONDARY APPLICATIONS?  For assistance with post-secondary applications, book an appointment to see your school counsellor:  https://emcs.web.sd62.bc.ca/counselling-centre/book-a-counselling-appointment/
Grade 12 Students
SCHOLARSHIPS AND BURSARIES:  Grade 12 students and parents/guardians interested in updates regarding scholarships and bursaries, please join the "Scholarships 2021-2022" group on the Wolverine App.  Mr. Phipps will be posting scholarship and bursary related information to that group throughout the year.
Also, Grade 12 students are encouraged to visit the scholarship & bursary section of the EMCS website for step-by-step application instructions, a large database of scholarships/bursaries, and other important scholarship/bursary information.  That website will be updated throughout the year.  This information is found under the "Counselling" top tab, "Grade 12 Information" sub-tab, then "Scholarships Bursaries & Student Loans."
UNIVERSITY OF TORONTO SCHOLARSHIPS:  Students planning to apply to the University of Toronto, please see Mr. Phipps by October 8 if you'd like to be considered for nomination for a U of T scholarship.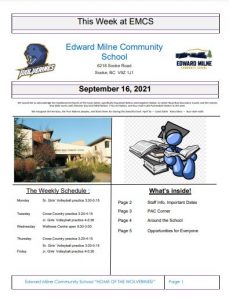 Please check out the latest EMCS newsletter by clicking on the link below:
Stay in the loop!
Please continue to check our website http://emcs.web.sd62.bc.ca/, the Wolverines App, and the District website https://www.sd62.bc.ca/ for up-to-date information! We encourage parents and guardians to reach out to the school via phone (250-642-5211) and email (emcs@sd62.bc.ca) with any questions you may have!