Work Experience
Students may request a placement, which is usually a 30 hour non-paid position, to satisfy Graduation requirements. These hours can also be used as the pre-requisite for post-secondary applications or to explore a possible career path. Students are assisted in finding placements in their area of interest. Students generally schedule their work experience after school and on weekends. There is a short work package focused on safety and work place skills to be completed and an employer evaluation which verifies hours and provides feedback to the student. It is recommended that placements be arranged as early in the school year as possible.
---

Work Experience 12A and Work Experience 12B (WEX)
WEX 12A and WEX12B courses are available to students after they have registered their  30 hours of work experience required for graduation. WEX 12 A and B provide 4 credits each  upon completion of the volunteer, paid and/or career exploration hours. A minimum of 100 hours of work experience, through a school approved work placement, is required for both WEX12A and WEX12B. Hours may also be used from your current job after registering for the course and completing a Paid Work Training Plan. As well as the hours spent within the work force, students must complete assignments on self-assessment, job seeking skills, career planning and post-secondary education and training. Work Experience 12 is an excellent opportunity for those students who need credits to graduate and for those who need career specific volunteer hours for post-secondary courses and programs.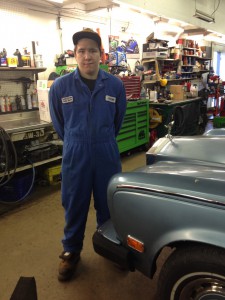 ---
Informational Interview
Students can spend an hour to a few hours with an employer to discuss what is involved in the job including training required, duties, likes, dislikes, advancement, wage rates benefits etc.
---
Job Shadow
Students may spend one or two days going to the employer's job site and participating in daily tasks. Job shadows give the student a better understanding of the details of a particular job.