---
Youth Sexual Health Clinics           (posted June 14, 2018)
---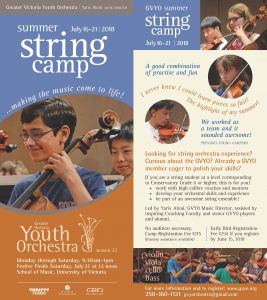 ---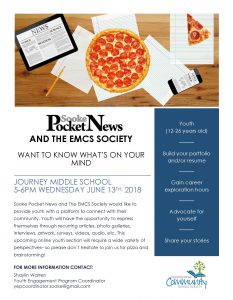 ---
(posted April 17, 2018)
---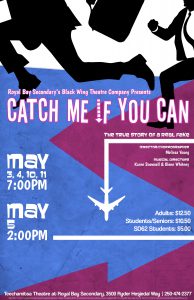 (posted April 17, 2018)
---
Fort Rodd Hill Photoshoot Volunteers                    (posted April 12, 2019)
---
(posted April 10, 2018)
---
Kiwanis Scholastic Chess Tournament                    (posted March 13, 2018)
---
JDF Lacrosse Registration                    (posted February 26, 2018)
---
Skatepark Meeting                    (posted February 21, 2018)
---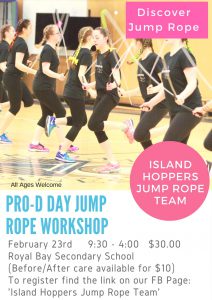 (posted February 14, 2018)
---
Strength and Connections                    (posted February 8, 2018)
---
Inter-Cultural Association of Victoria Potluck                   (posted February 2, 2018)
---
2018 Vancouver Island Parent Conference Poster                  (posted January 10, 2018)
---
Westshore Learning Tour Poster                    (posted January 9, 2018)
---
Winter Skills Camp Flyer Dec 2017
(posted December 15, 2017)
---
2018 Chess2Inspire Junior Chess Championship
Open to all B.C. Juniors (born after: Jan 1, 1999)
Entry and Subsidy for the 2018 Canadian Junior Chess Championship in Toronto Richmond Lansdowne Centre – Jan 26-28, 2018 Early Bird Ends on Jan 7th, 2018.
Registration closes on Jan 25th 5pm. Cancellation: 48 hours before event starts.
When: Friday Evening Jan 26- Sunday Jan 28, 2018
Where: Unit 842 & 844 Lansdown Centre, 5300 Number 3 Rd, Richmond BC
Sections: Championship (CFC 1301 & above): January 26, 27 & 28 (Friday Evening, Saturday & Sunday) 3-day event Reserve (CFC 800 – 1300): January 26, 27 & 28 (Friday Evening, Saturday & Sunday) 3-day event Booster (CMA 1000 & below, or Unrated [No Chess Rating]): January 27 (Saturday) 1-day event
Tournament Director:  Stephen Wright (FIDE International Arbiter)
Registration and Details – http://chess2inspire.org/chess2inspire-junior-championship-2018
Event Flyer: http://chess2inspire.org/files/2018%20Chess2Inspire%20Junior%20Championship%20Flyer_0.pdf
(posted December 11, 2017)
---
Belmont Theatre presents A Charlie Brown Christmas Play                    (posted December 6, 2017)
Belmont's cast and crew of Theatre on the Edge have been busy preparing A Charlie Brown Christmas for its opening date of December 11, 2017.
This fun, culturally significant, multi-age production will run in the Belmont Theatre from Dec 11th through December17th (except the 13th as that is the 10,000 tonight event). ShowTime is 7:00 PM for every show.
Advance tickets can be purchased at Belmont's fabulous front office, or online:
https://sd62.schoolcashonline.com/Fee/Index
Tickets will also be available at the door. Ticket prices: $10 for adults and $5 for students.
Warm up a little with some unique and fun Christmas spirit and support Belmont's Theatre on the Edge!
---
(posted December 4, 2017)
---
Langford's Annual Christmas Light-Up Event                    (posted November 10, 2017)
---
Sooke Harbour Players presents Oliver                    (posted October 19, 2017)
---
BC Junior Chess Championships 2017                     (posted October 17, 2017)
---
Community Thanksgiving Food Bank Drive                    (posted October 5, 2017)
---
Vikes Basketball at Belmont                     (posted October 4, 2017)
---
Grandparent Raising Grandchildren Circles Greater Victoria
Parent Support Circles Greater Victoria
(posted October 2, 2017)
---
BC SPCA October 20 Pro-D Day Workshop for Ages 8 to 11
BC SPCA October 21 Service Saturday Program for Teens
(posted September 27, 2017)
---
Triangle Baseball 2018 Registration                    (posted September 15, 2017)
---
I am Eleven – CISV Victoria                  (posted September 11, 2017)
---
Sept 23 – Lantern tour Grab your coats and step back in time as Fort Rodd Hill opens its doors for its annual, after-dark guided tour. Experience the site by night, see the gun batteries by lantern light and eavesdrop on re-enactors in uniform going about the daily activities of garrison life. Take in the sights, sounds and smells of life at Rodd Hill during the period of 1897-1956. Always a local's favourite with new vignettes each year. Spokespeople: Sophie Lauro – Promotions Officer 250-478-6481 Led by candle light, this after-dark tour takes visitors back in time to Canada's military past, and into the world of soldiers carrying out their daily activities as part of garrison life. The Victoria-Esquimalt Military Re-enactor Association provides real-life experiences. This event is suitable for all ages, but visitors should be prepared for uneven surfaces and be comfortable walking in the dark. As we celebrate Canada's 150th birthday in 2017, events like this one help to connect Canadians with national historic sites and celebrate our collective history.
The Lantern Tour is about an hour long. Several vignettes will take place in different areas of the fort. Once the tour is completed, visitors can stay longer and meet with site staff for additional information.
Guided tours leave every 15 minutes between 7:00 p.m. to 9:15 p.m.
IMPORTANT: This event can sell out quickly and we recommend you purchase your ticket in advance.Tickets are $10 and available by calling (250) 478-4389 or visiting Fort Rodd Hill and Fisgard Lighthouse NHS between 10 a.m. and 4:30 p.m. This event is a fundraiser for the Victoria-Esquimalt Military Re-enactor Association, a volunteer community group that brings their passion and knowledge to many of Fort Rodd Hill's annual events.
Sophie Lauro Promotion Officer, Fort Rodd Hill & Fisgard Lighthouse NHS Government of Canada / Parks Canada 603 Fort Rodd Hill Road, Victoria, B.C. V9C 2W8 sophie.lauro@pc.gc.ca / Tel: 250-478-6481 / Cell: 250-213-3190 www.Facebook.com/FortRoddFisgardNHS  www.Twitter.com/FortRoddFisgard  www.pc.gc.ca/fortroddhill
(posted September 8, 2017)
---
Westshore Basketball Info                      (posted September 5, 2017)
Westshore Basketball Mission Statement
---
JDF Skating                    (posted September 5, 2017)
---
Kids Plus Accident Insurance                 (posted August 30, 2017)
---
Healthy Schools BC                   (posted August 30, 2017)
http://www.healthyschoolsbc.ca/programs.aspx
---
Healthy Schools Initiative                    (posted August 30, 2017)
http://www.viha.ca/children/school_years/healthy_schools/
---
Host Families Wanted                      (posted June 22, 2017)
---