Our Current Moon
CENQOLEW – THE DOG SALMON RETURN TO EARTH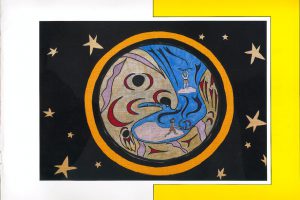 We would like to acknowledge the traditional territory of the Coast Salish People; specifically T'Sou-ke Nation on which the school is built.  We also acknowledge the other Nations that SD62 works with; Sc'ianew Beecher Bay and Pacheedhat Nuu-chah-nulth to the West.  We thank these nations for sharing this beautiful land its resources.
Hych'ka     Kleco Kleco     Gilakas'la     Marsee
Our Aboriginal Department provides the following
Qualified teachers who can help you get the credits needed for graduation.
An academic focus linked to classroom learning.
Strategies needed to be successful in the classroom.
Instruction using the "Aboriginal Way of Learning" and learning styles for your particular needs.
Help with transition for courses, programs and post secondary education.
Cultural resources including:  books, kits, lesson plans, history books, role model speakers that support classroom sessions, curriculum, local history and culture.
A newsletter that keeps you up to date on our events.
Curriculum orientated field trips for all members of a class.
Cultural events that connect our students and their families with each other.
A Graduation Recognition Ceremony for our students and their families.
Our department is here to help you by providing the academic and cultural tools for success.
The Self Identification consent is online at https://consent.sd62.bc.ca/ or you can print a paper copy (below):